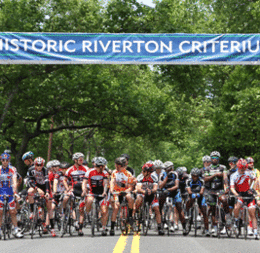 Southern Exposure
Go Figure
$9,600,000: The amount that Atlantic City's Borgata is suing professional poker player Phil Ivey for. Borgata claims that Ivey—one of the world's best poker players—used a defect in the casino's cards to win during games of baccarat.
SIXTY-FIVE: Number of people who were ticketed in Pitman for using a cell phone while driving during the course of three weeks, as part of the state's distracted driving crackdown
$18,000,000: The amount that would be eliminated from Cooper University Hospital's South Jersey Cancer Program through Gov. Christie's proposed budget cuts for 2014
2: Number of South Jersey charter schools that will close at the end of the school year. Both D.U.E. Season Charter School in Camden and Renaissance Regional Leadership Charter School in Browns Mills are appealing the state's announcement to close.
14: Number of fire departments on call to help put out a massive fire in Sea Isle City on April 11
11: Number of buildings that were damaged in the blaze, including five beachfront homes
$38,000: The average cost of a wedding in South Jersey, according to a study done by TheKnot.com
$51,287: The average cost of weddings in Central and North Jersey, a $13,287 difference from South Jersey's average
5: The years in Tabernacle native Sean Doolittle's Oakland A's contract extension, signed in April. Doolittle, a 27-year-old left-handed relief pitcher, has played with Oakland since 2012.
Hit or Miss
Collingswood native Gary Williams—the retired coach of the University of Maryland's 2002 men's basketball championship team—was chosen for the Naismith Memorial Basketball Hall of Fame. He joins NBA players Alonzo Mourning and Mitch Richmond in the 2014 class.
Gov. Christie was named Father of the Year by the National Father's Day Council. Christie has four children.
The Borgata is reimbursing more than 2,100 poker tournament players after finding that counterfeit chips were being used during a January tournament. A North Carolina man was arrested in conjunction with the scam.
Former child star Corey Feldman was spotted at Caffe Aldo Lamberti in Cherry Hill, dining on vegetarian dishes before speaking at the New Jersey Crime Victims' Rights Week.
A woman is claiming that staff at Hammonton's Ancora Psychiatric Hospital have been assaulting her developmentally disabled brother.
A New York man died after an unsuccessful skydive at Monroe Township's Freefall Adventure. The man landed in Washington Township after his parachute failed to launch.
Datebook
5/10
Catch the island-based musical South Pacific by Rodgers and Hammerstein when it makes waves at the Broadway Theatre of Pitman. Apr. 25 to May 18, times vary at The Broadway Theatre of Pitman, 43 S. Broadway, Pitman, (856) 384-8381, TheBroadwayTheatre.org, $28
5/17
Soak up the history and beauty of the vintage homes and gardens featured on a walking tour of the historic Yorkshire neighborhood. May 17, 1 p.m. to 5 p.m. at the city of Burlington, (609) 558-4904, $15-$20
5/25
Don't miss this year's May Fair, where more than 200 crafters and artists offer up their one-of-a-kind creations on the streets of Collingswood. May 25, 10 a.m. to 5 p.m. on Haddon Avenue, Collingswood, (856) 854-0720, Collingswood.com, prices vary
3 Things You'll learn
Bishop Eustace star baseball player Devin Smeltzer beat cancer as a young child and is now poised to be drafted to play Major League Baseball. Page 22
The Voice sensation and Marlton native Christina Grimmie would like to design video games if her musical career doesn't pan out. Page 38
For the second year in a row, Haddonfield is our Top Town in South Jersey. They also have the highest average property value and average residential taxes. Page 72
Street Level
Burlington County
Florence Township
A mother is out on bail following an attempt to drown her three teenage children. The mother drove her van into the Delaware River, but the children were pulled to safety by a local passerby.
Gloucester County
Deptford
The township established a new ordinance to curb emergency calls to police related to shoplifting. Businesses can now be fined $250 for exceeding a maximum 15 shoplifting calls to police each month.
Camden County
Pennsauken
Local police are warning residents to be on the lookout for burglars in the area. According to authorities, local residents have reported strings of burglaries between 1 and 2 a.m. around the township.
Voice & Vent THIS MONTH, on page 46, we take a look at the advancements made in alternative medicine and how they are helping to get rid of the stigma associated with the treatments. Share your opinion by visiting SouthJersey.com's Voice and Vent section and answering:
"Given today's information, are you more likely to consider alternative medicine treatments as much as traditional methods of healing?"
Click on "Submit" to make your vote count. Next month, we'll report back on what our readers are thinking.
Last month, we asked:
"Do you think the majority of reality TV glorifies negative aspects of our society?"
57% of you said No
43% of you said yes
Did You Hear?
"Flyers fans? On Facebook? Don't you have to be able to read to use Facebook?... Yes that joke was a retroactive present from me, to the 14-year-old me, who hated the Flyers like nobody's business."
-Television host Keith Olbermann, on his show Olbermann, discussing a Flyers' social media ploy to unfriend Rangers fans on Facebook heading into their playoff series
Big Event: Off to the Races
This June, the international cycling world will be focused on South Jersey as the town of Riverton hosts two unique events with a storied past.
The Historic Riverton Century is a reincarnation of an 1895 Tri State Relay Race that began at The New York Times building and finished in Riverton. "I read about the 1895 race and that there was this top bicycle track in Riverton back then, so I thought about how neat it would be to ride from The New York Times building to Riverton," says Rob Gusky, the former Riverton resident who has taken the lead on reinstating the relay.
With help from Carlos Rogers, the promoter for the Historic Riverton Criterium, the Century gained enough support from local and statewide organizations to make a comeback. Meanwhile, the Criterium, which is sanctioned by USA Cycling, returns to the town's quiet streets for the fourth year in a row. "The race goes through a neighborhood so people bring out chairs and have parties on their lawn while the race is going on, which is really cool and gets the community involved," says Rogers.
Last year's Criterium participant field totaled 200 cyclists that range in skill from amateur to professional, all whizzing past Riverton's historical Victorians and suburban front yards at alarming speeds. "The closest thing you could relate it to would be a NASCAR event because you've got high speed riders going around and around, and the course has six turns, so it requires technical skills and bike handling abilities," says Rogers.
Historical Riverton Century, June 7 at 6 p.m. in Riverton. Historical Marker Dedication, June 8 at 10 a.m. in Riverton, followed by the Historical Riverton Critierium at 1 p.m.
Names to Know
Local people making a difference in South Jersey and beyond
Mullica Hill's David Cohen was named the vice chair for the National Foundation for Celiac Awareness. Cohen owns a local meat and poultry purchasing service, and will help the national nonprofit toward their goal of improving the quality of life for gluten-free people and for those living with celiac disease.
Lenape High School senior Seth Erlanger, of Mount Laurel, was named the New Jersey High School Business Student of the Year by the New Jersey State Board of Education. He will be honored at a May board meeting for his achievements in academics and community service, along with his strength in personal achievement and leadership.
Rutgers-Camden named Phoebe Haddon as the new chancellor, making her the first African-American woman to run a Rutgers University campus. Haddon previously served as the dean of the University of Maryland's law school, and will be replacing former chancellor Wendell Pritchett, who announced last year that he'd be stepping down.
Washington Township native Kimmie Krauss has signed on to play professional soccer for the Seattle Sounders, part of the USL W-League. Krauss, who graduates from Elon University in May, started every match during her college career as a midfielder and led field-players in minutes played during her senior year.
Matthew Scalamandre, a junior at Moorestown Friends School, was selected to attend the New Jersey Governor's School of Engineering & Technology for 2014. Held every summer at Rutgers University in New Brunswick, the program affords a small number of New Jersey's best and brightest with a $3,000 academic summer course that provides students with life-skills related to engineering and technology.
Lourdes Health System named Moorestown's Kathleen Stone to its Health Foundation Board. Stone, who also serves as the Central New Jersey regional president for Susquehanna Bank, will serve a three-year term on the board, which provides resources and tools that are useful to benefit the Lourdes Health System.
Do you know a local person who is doing great things? Let us know by e-mailing Erica@SouthJersey.com.
Published (and copyrighted) in South Jersey Magazine, Volume 11, Issue 2 May, 2014).
For more info on South Jersey Magazine, click here.
To subscribe to South Jersey Magazine, click here.
To advertise in South Jersey Magazine, click here.