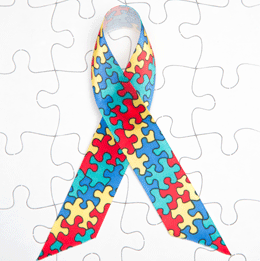 Southern Exposure
Go Figure
$1,800,000: The estimated price that the township of Mount Holly will pay for the 27 run-down homes in Mount Holly Gardens. The space will go toward redevelopment.
6.6: The length, in miles, that the Gloucester Catholic High School boys lacrosse team traveled—while dribbling a basketball—to support the Gloucester Catholic girls basketball team. The boys revived a 30-year-old tradition on March 11 of dribbling from their school to rival Camden Catholic High for the girls' playoff game.
6: Number of Rowan University students who were escorted from a town hall meeting with Gov. Chris Christie in Mount Laurel. They were thrown out for speaking out about issues like "Bridgegate" and Hurricane Sandy aid.
40,000: Total number of books that were delivered to Burlington County College as part of the First Books program, which provides books for children in need. BCC is the first college in the country to participate in this program.
12: Number of overdose calls made in South Jersey suburbs in one hour around noon on March 12. Camden County police credit the unusual spike to a particularly lethal brand of heroin sold in Camden.
15: Total number of South Jersey residents that overdosed on the specific brand of heroin between March 11 and March 12.
Hit or miss
Cherry Hill was named a "New Jersey Healthy Town" by the Mayors Wellness Campaign. It is the first town in South Jersey to be included in the statewide honor, which recognizes towns for their focus on healthy living.
Rowan University partnered with Lockheed Martin in a move that will allow the military contractor to conduct research at the school's South Jersey Technology Park.
Assemblyman Paul Moriarty joined the committee investigating Gov. Christie's "Bridgegate" scandal.
The skincare company Dove dropped their newest deodorant campaign that referred to New Jersey as the "Armpit of America," after complaints poured in from across the state.
A man who shot himself in the emergency room of Woodbury's Inspira Medical Center was transferred to Cooper University Hospital in Camden for treatment, where he later died.
Police are looking for a woman who allegedly almost bit another woman's finger off during a fight over a parking spot at the Cherry Hill Mall.
Datebook
4/5
Make strides for a cause at the 6th annual "Walk 4 Family and Friends with Cancer" event in Voorhees, which includes a run for 2014. April 5, 9 a.m. at Connolly Park, Voorhees, Walk4Family-FriendsWithCancer.org, $30
4/11
Spend the night enjoying Motown hits performed by musical legends Otis Hall and The Temptations when they perform at the Scottish Rite Auditorium in Collingswood. April 11, 8 p.m. at the Scottish Rite Auditorium, 315 White Horse Pike, Collingswood, (856) 858-1000, Collingswood.com, $29-$45
4/28
Take your taste buds on a tour of South Jersey at the Volunteer Center of South Jersey's 16th Annual Taste of Gloucester County, hosted this year by Phillies reporter Gregg Murphy. April 28, 6 p.m. at Auletto Caterers, 1849 Cooper Street, Deptford, (856) 415-9084, SJVolunteers.org, $60-$75
3 Things You'll learn
Frank Healy is one of a few dozen people in the world with a highly superior autobiographical memory. Page 28
Voorhees teen Joanna Joy Costa only has use of two fingers on each hand, but she excels as a pianist. Page 48
New Phillies manager Ryne Sandberg's five grandchildren call him "pappy." Page 58
Street Level
Burlington County
Mount Laurel
Police are looking for a woman who faked a heart attack on Route 38, then robbed the Moorestown man who stopped to help her.
Camden County
Barrington
Locals are on the hunt for a thief who stole a purple toilet off the front lawn of a Barrington resident. The purple toilets are part of a cancer fundraising program, and move from home to home depending on donation.
Gloucester County
East Greenwich
A man was arrested after he confessed to stealing tools, including a generator, from a local trailer. He was also linked to a burglary in Collingswood.
Did You Hear?
"A lot of people don't realize what it is—they think it's a Bluetooth."
—Michael Cornog of Cherry Hill, on being the first person in the U.S. to receive a new bone-anchored hearing aid
Voice & Vent
This month, we take a look at Marlton's Alicia DiMichele, star of VH1's Mob Wives, and the impact the show has had on her personal life. Share your opinion by visiting SouthJersey.com's Voice and Vent section and answering:
"Do you think the majority of reality TV glorifies negative aspects of our society?"
Click on "Submit" to make your vote count. Next month, we'll report back on what our readers are thinking.
Last month, we asked: "Are you less inclined to visit a restaurant if it's a BYOB?"
80% of you said No
20% of you said Yes
Awareness: On the Spectrum
April is Autism Awareness Month, a time to acknowledge a disorder that affects around one in 49 people in our state. However, those affected know that autism doesn't take a day off. In recognition, we are highlighting several local groups and events designed to provide help, aid and awareness all year long. Check out these upcoming events to learn more.
Autism Speaks N.J.
The local chapter of Autism Speaks, an international organization that funds research, awareness, education and support, is holding its annual walk on May 17 at Mount Laurel's Bishops Gate Corporate Center.
Bark Now for Autism Speaks
Furry family members can show their support, too. This pet-focused chapter of Autism Speaks helps raise funds for autism advocates. Their dog-friendly walk will be held on April 27 at Cooper River Park in Pennsauken.
Sibshops
Jewish Family & Children's Service of Southern N.J.'s support group is aimed at helping the siblings of children with special needs. On April 24, at the Katz JCC in Cherry Hill, Sibshop is hosting a group session for adult siblings.
PACT
PACT, or Parents and Children Together, of Southwest New Jersey offers families living with autism medical, legal and emotional support options. PACT is holding a sensory-friendly Autism Day at the Philadelphia Zoo on April 13.
Autism Society
This organization teamed up with Cherry Hill's AMC Loews Theater to create sensory-friendly film screenings, and will show Rio 2 on April 19 at 10 a.m.
Names to Know
Local people making a difference in South Jersey and beyond
Voorhees resident Wayne Merkh was named the head coach for Camden County College's men's and women's cross country teams. Merkh is a CCC alumnus who ran with the school in 1970 and 1971 during their undefeated seasons. He previously served as the assistant coach for CCC's cross country team, as well as the head cross country coach at Audubon High School and Holy Cross High School.
Mount Laurel teenager Devon Hartsough was recently honored by the Burlington County Advisory Council on Women and given the organization's Celeste Arties Memorial Award and Scholarship. As a senior at Lenape High School, Hartsough was selected for being an outstanding female student, mainly for her contributions to her class through her individual leadership and academic excellence.
After 34 years with Virtua, Chief Medical Officer Jim Dwyer officially announced his retirement. The Medford resident had been with Virtua since 1980, serving as vice president and COO at Virtua Memorial in Mount Holly and overseeing 1,800 physicians as the chief medical officer for the entire operation, while also serving as chairman of the Health Management Academy's fellow advisory committee.
Mullica Hill native Robert Stumm, a Senior Chief Petty Officer with the U.S. Navy, was awarded the Navy's Waging Peace award. The 20-year veteran serves on the USS Dwight D. Eisenhower, and was honored for his work on the flight deck, specifically for leading a team of 170 sailors through a commitment to duty and his work ethic. Stumm was honored at a special dinner in Virginia Beach.
Krista McAndress, a Blackwood native and clinical laboratory science major at Neumann University, was selected to receive Neumann's Summer Undergraduate Research Experience at Rowan University's Graduate School of Biomedical Sciences. The 10-week program gives a selection of undergrads access to hands-on research experience, scientific lectures and presentations.
Medford's Dr. David Spang was named the interim president of Burlington County College. As of April 2013, Spang was the school's first-ever provost, but he also served as BCC's chief academic officer as well as the vice president of Academic Affairs and Dean of Science, Mathematics and Technology. Spang is also a member of the American Society for Engineering Education and the American Society for Materials.
Published (and copyrighted) in South Jersey Magazine, Volume 11, Issue 1 April, 2014).
For more info on South Jersey Magazine, click here.
To subscribe to South Jersey Magazine, click here.
To advertise in South Jersey Magazine, click here.