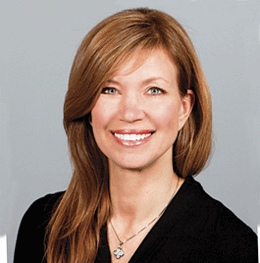 In the Driver's Seat
Why have I found it so hard to buy a new car? Not even brand new, just new to me. I am an admitted tire kicker. I am constantly searching the Web and comparing prices, colors and options for a seven passenger crossover sport utility vehicle to fit our kids, their friends and our dog. I'm often craning my head at car lots I pass by while my sensible thoughts are telling me "there is nothing wrong with our 2003 Chrysler Town & Country minivan. Drive it until it won't go anymore." It doesn't owe me anything and, as my friend Alan once pointed out, it's certainly worth more to me than anything a car dealership will give me in trade. All true, especially the car dealer part, but still ... I keep looking, test driving "potentials," then pulling away in my van.
Maybe it's because my parents, who often reminded me as a kid I didn't need to always have something new or more expensive when something already working or more practical would do. When Nike sneakers with the little swoosh were all the rage and I wanted a pair, my dad was happy to tell me that he could get me two pair of Sears Surplus sneakers for less money—and that they'd probably last longer. I appreciated the offer, but my mom, knowing what I really wanted, bought me the costlier, cooler Nikes. Things went my way sometimes; still the message stuck with me.
THE 'FUN MOBILE'
The first used car my parents bought me was ... memorable. At Glassboro State College, I was grateful for an old canary yellow Opel Kadett wagon because it got me back and forth to work at Duffield's Farm Market in Washington Township after classes. My friends and I thought the combination of growling and rattling sounds it made when driven were funny, but the car had no heat. It also had some kind of interior leak that left me breathing in gas fumes and smelling like them. By the time I'd get home to my parents house in Edgewater Park on weekends, I'd be nauseous. My college roommates called it the "fun mobile" while my mom insisted my dad find me a safer car.
When I ruined the O-rings on the next one with five quarts of oil at once (smoke plume trailing me for miles was a dead giveaway), I got the first of two used Ford Escorts. Both were hit by other cars and totaled. Soooooo not my fault! In fact the first one was parked and wouldn't have gotten hit at all if I had just gone out with friends to a Cherry Hill nightclub on a Thursday night instead of staying in to study for a history test!
Clearly, my early career as a car owner was not stellar, but I can assure the lucky next owner of our minivan that it has been serviced regularly and driven carefully (only one minor fender bender, you can't even tell). We bought the car used after finding it on Craigslist. Turns out the woman selling it was the maternity nurse who took care of our newborn son in 2005. She was so good to him, I just knew the minivan had been in good hands, too.
OH, THE PLACES IT'S BEEN!
One hundred thousand miles and many, many years later, the minivan has certainly done its job well, carrying first our toddler daughter and baby son—now fifth- and second-graders—their friends and our new dog everywhere with ease. Room for seven, beach gear, furniture or whatever else we could stuff in its sliding doors and take where we needed to go. In preparation for selling or trading it, I've kept it clean and very reluctantly removed the "I love pop pop" message our daughter wrote in crayon near her third-row seat after my dad passed away in 2010. She doesn't want us to sell the van and I understand. Surprisingly, I ended up liking the minivan a lot when I swore even before Tom and I had kids that it was the one car I would never, ever buy. EVER!
At the time, I wanted the more expensive and even bigger Chevy Tahoe, or GMC Yukon which offered the similar seating of a minivan but in a hipper package. But for two parents of young children, the minivan was more practical for getting baby and child car seats in and out. It was dependable and more affordable.
Now that our kids and their friends can get in and out of cars on their own, it's time to move on. Plenty of SUVs offer the same setup as our van. The bonus would be heated leather seats and all-wheel drive. The kids want DVD players. I've seen what I've wanted in most, taking into consideration gas mileage and price, but I am slow to act. While I keep telling myself I should buy what I really want now, I'm surprised at my reluctance to drag my feet ... out of a dependable, comfy pair of Sears Surplus sneakers into a new pair of Nikes.
Robin Rieger is a former anchor and reporter with CBS 3. A lifelong South Jersey resident, she lives with her husband, Philadelphia 76ers Radio Play-by-Play Broadcaster Tom McGinnis, and their two children in Burlington County.
Published (and copyrighted) in South Jersey Magazine, Volume 10, Issue 12 March, 2014).
For more info on South Jersey Magazine, click here.
To subscribe to South Jersey Magazine, click here.
To advertise in South Jersey Magazine, click here.