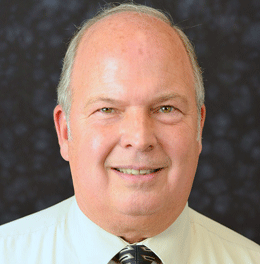 Southern Exposure: March, 2014
…From the pages of South Jersey Magazine…
Go Figure
$13,500,000: The tax break awarded to Glassboro's Liscio's Bakery by the Economic Development Authority, for use during the next 10 years.
Seventy One: Amount of new, full-time jobs that will be available from the tax break, which will allow Liscio's to continue production in South Jersey and to expand the size of the facility.
$3,050,000: The grant issued to Rowan University by the Robert Wood Johnson Foundation to use on medical education development at the university's Cooper Medical School and School of Osteopathic Medicine.
$1,400,000: Amount awarded to a Voorhees woman who suffered a broken skull and collarbone at a concert in Philadelphia.
22 OUNCES: The whopping size of Charley's Other Brother in Mount Holly's "The Chris Christie Cut," a rather large prime rib.
$82,300,000: The amount spent by the state Department of Transportation on road salt and state personnel just to clear highways and interstates.
373,000: Total tons of salt used on roads in New Jersey as of mid-February, such a large quantity that the state experienced a severe shortage.
ELEVEN: Number of days during the 2013-2014 season during which more than one inch of snow has fallen.
1: Camden's ranking in the CQ Press' City Crime Rankings for 2014. The results are based on FBI figures from 2012, and put Camden ahead of Detroit, Oakland, Calif., and Newark.
606.4: Camden's crime index from the list, which averages crimes from six different categories, such as murder, motor vehicle theft and rape with the city population.
Hit or miss
Eastampton's 140-year-old Historic Smithville Park announced plans to renovate the historical building and open it as an Underground Railroad museum in 2015.
This year's Sports Illustrated swimsuit edition—the 50th anniversary issue—stopped by Wildwood and Cape May for a special "Jersey Strong" photo series starring model Hannah Davis.
Burlington County got a shout-out in the second season of Fox's The Following. Starring Kevin Bacon, the show places a handful of characters in the county while hiding out from the FBI.
Berlin-based A.C. Moore is facing a lawsuit at the hands of one of the hottest kids' toys, Rainbow Loom. The lawsuit claims the store copied Rainbow Loom's packaging and product for A.C. Moore's Loom Bands Kit, and even used a photo of the inventor's wife's hands for their product.
Route 73 near Evesham was shut down for a bomb scare on Feb. 10 after an employee at the local Old Navy found a mysterious ticking package on their car. The device turned out to be a security sensor from a retail store.
Baltimore Ravens running back Ray Rice was arrested on Feb. 15 at Revel Resorts after a fight with his fiancée became physical. The Rutgers grad and his fiancée were both charged in the incident.
Datebook
3/14
For an evening of classic rock 'n' roll, join the crowd at The Record Collector to see Eliot Lewis, who played for years behind Hall & Oates, perform live. March 14, 8 p.m. at The Record Collector, 358 Farnsworth Ave., Bordentown, (609) 324-0880, The-Record-Collector.com, prices vary
3/21
Don't miss singer-songwriter Wesley Stace, who performed previously under the stage name John Wesley Harding, as he debuts songs off his 19th studio album. March 21, 8 p.m. at the Perkin's Center, 395 Kings Highway, Moorestown, (856) 235-6488, PerkinsCenter.org, $20
3/28
Join an array of experienced remodelers and building experts at South Jersey's Spring Home Remodeling Show. March 28-30, times vary at Choice Sports Arena, 150 Hollydell Drive, Washington Township, (856) 582- 1600, Always-PositiveGroup.com, free
3 Things You'll learn
Demi Lovato has 21 million Twitter followers. Page 46
Sixers coach Brett Brown had to beg for his first coaching job in Australia. Page 50
Two decades ago, a former South Jersey financial advisor allegedly caught Don Tollefson stealing from his then in-laws. Page 65
Did You Hear?
"Have I made mistakes in judgment? Of course, I have. I think everyone has. But I have followed the rules and met the standards and I want to emphatically say this is a decision that I made because I believe it is an opportunity for my family to have a better life."
--Former U.S. Rep. Rob Andrews, who announced his resignation on Feb. 4—after 23 years. Andrews left Congress to join a Philadelphia law firm, stating that it had nothing to do with the House Ethics Committee inquiry into his use of Democratic campaign funds.
Street Level
Burlington County
Burlington Township
Police responding to a house fire were shocked to find the cause to be from a meth lab inside the residence. The homeowner was promptly arrested.
Camden County
Pennsauken
One local teenager was arrested after opening fire on two police cars in February. The teenager missed both cars during his attempt to fight off police, who were investigating a string of armed robberies.
Gloucester County
Deptford
Police are looking for two men involved in a home invasion on Valentine's Day. The two men posed as flower delivery men, then stole almost $10,000 in cash from the victim.
Voice & Vent
THIS MONTH, on page 78, we take a look at Osteria, the Moorestown Mall's new restaurant from acclaimed chef Marc Vetri. Prior to the opening, Moorestown approved liquor licenses for new mall tenants, but was it a necessary move? Share your opinion by visiting SouthJersey.com's Voice and Vent section and answering:
"Are you less inclined to visit a restaurant if it's a BYOB?"
Click on "Submit" to make your vote count. Next month, we'll report back on what our readers are thinking.
Last month we asked:
"Do you think gender reveal parties are too self serving?"
68% of you said NO
32% of you said YES
Names to Know
Local people making a difference in South Jersey and beyond
Sewell's George Hobbins (pictured) was named the new head coach of Gloucester County College's men's soccer team. Hobbins coached at Washington Township High School for the past 11 years and is still the school's guidance counselor, and has also been a member of the National Soccer Coaches Association of America for more than 30 years.
Lourdes Specialty Hospital in Burlington named Angela MacMillan as the new Chief Quality Officer. MacMillan, a registered nurse who has been with Lourdes Specialty Hospital since 2009, will oversee the hospital's departments and programs that handle infection control, health information and quality management as well as risk management and patient safety programs.
Lenape High School junior Michael Winter, of Mount Laurel, was selected as the winner for his school at the Burlington County High School Student Exhibition. Held at the Center for the Arts of Southern New Jersey in January, Winter created one of 10 works of art selected by a handful of teachers to be featured in this annual show.
Ivan Randells, a senior at Woodbury High School, was selected as the first-ever recipient of the Gloucester County Community Partnership's Random Acts of Kindness honor. The partnership's Random Acts of Kindness subcommittee selected Randells based on his mentorship skills in school, particularly his strong stance against bullying and his ability to help other students who are victims of bullying.
Moorestown's Teriann Procida was selected as one of two to receive Samaritan Healthcare and Hospice's Samaritan Circle of Excellence Award. Procida, a partner with Innovative Benefit Planning, LLC, was honored for her work in advancing hospice and palliative care through community service. She was honored at Samaritan's annual Gatsby Gala in February.
Willingboro native Jordan Barbour was cast to appear in Peter Brook's production of The Suit. Set in South Africa, the play tells the tale of betrayal, love and healing through one couple and a forgotten suit. Barbour, a Moorestown Friends alumnus, joins a small cast in the Philadelphia production, which appears at the Prince Theater through March 8.
Do you know a local person who is doing great things? Let us know by e-mailing Erica@SouthJersey.com .
Published (and copyrighted) in South Jersey Magazine, Volume 10, Issue 12 March, 2014).
For more info on South Jersey Magazine, click here.
To subscribe to South Jersey Magazine, click here.
To advertise in South Jersey Magazine, click here.