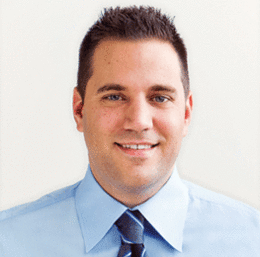 Warm Wishes
I've had enough.
I'm not the biggest winter weather fan to begin with, but this past season has me throwing up my frozen hands in defeat. You win Old Man Winter. Now please, mercifully, leave us alone. Even as I write these words, it's snowing outside—the third time in the past week. Every time I am barely able to see my lawn again, another fresh coating of powder arrives like clockwork.
I never understood the adults who say they love snow. Seriously, what's to love? When I was a kid, it used to mean a day off from school every now and then. This year, it could mean kids are lingering in the halls until close to July 4. Show me the sixth-grader who loves that. Now, the only sledding I'm doing is when my car slides between the barely visible lanes on 295.
Just after Thanksgiving, my wife and I moved into a new home complete with a gorgeous saltwater pool. Neither of us had a pool growing up, so we were both eager for the warmer weather to arrive so that we could take a dip in our new backyard. We expected lots of family and friends to take advantage as well, but now we've made a decision that for every lousy snowstorm we've had this year, we are countering with a pool party this summer. We feel it's only right after a winter to forget that we have a summer to remember in our new house.
So as we ride out this brutal cold together, I recommend staying indoors and keeping warm with our new issue. I am thrilled that we got the opportunity to talk to pop superstar Demi Lovato for our cover story just a few weeks before her new tour rolled into Camden early this month. Her incredible back story is one of both tragedy and triumph and we're glad she was willing to share some of it with us. We also get to know rookie Sixers coach Brett Brown away from the court and examine the sad news surrounding former broadcaster Don Tollefson and the South Jersey victims of his alleged charity scams.
Now, I guess I should get outside and start shoveling, but I'm too busy planning a pool party.
Kind regards,
Peter J. Proko
Editor-in-Chief
Published (and copyrighted) in South Jersey Magazine, Volume 10, Issue 12 March, 2014).
For more info on South Jersey Magazine, click here.
To subscribe to South Jersey Magazine, click here.
To advertise in South Jersey Magazine, click here.