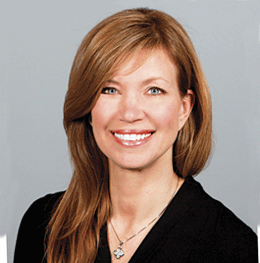 Cold Days, Warm Memories
I'm not 15 anymore! It's true. My hair style might be 15 years old. I have a sturdy leather coat and a pair of L.L. Bean boots that are more than 15 years old and in good shape, but my body ... is 40 plus, plus, or so, so close to 50 that it's tired, sore and often cranky.
Thank you Polar Vortex and snowstorms for reminding me I'm not the kid who could once keep up with the snow, the cold and every ounce of fun it has to offer. Even as I type this column, my left elbow hurts and so do my legs from shoveling.
Tom and the 76ers were conveniently out of town. Our friends often comment how lucky he is to have missed yet another snowstorm. Once in a while he will text a picture of something like sailboats on Biscayne Bay in Miami to let us know just how "tough" he has it on the road while we are freezing. (As I read this to Tom, he says "Actually the picture might have been Marina del Rey"... still warm and sunny, nice.) Somehow the timing of these white weather events works out in his favor.
What worked out in my favor was being at home for a storm for the first time in years instead of reporting from a snowy highway on the news. After I shoveled during a lull on the first day, our neighbor Eric made a pass down the sidewalks with his snow blower. YES! The next morning I heard another blower and didn't immediately recognize the man bundled up to his eyes in the bitter cold. It was another neighbor and friend, Ray, who was kindly snow blowing his way around the block. YES! YES!
As I shoveled our driveway, salted our steps and cleared our car, I had to smile at the sound of laughter from our kids who were playing with their friends in the snow. It reminded me of the winters I enjoyed as a kid with my siblings and friends as our parents shoveled. It seems to me we had more storms and more snow back then (you know, before global warming) and it brought out the dads on our stretch of Monroe Avenue in Edgewater Park. John (my dad), Fred, "Joe boy," Kenny and Angelo were friends as well as neighbors who would pile up the shoveled snow for us to build igloos, forts or snowmen.
Some of us wore those army green parkas then with the long hood that reminds me now of the Philly Phanatic's snout. (I think I got mine from Gregory's in Burlington City, a mainstay in its day.) Plastic baggies went over two pair of socks in our boots.
Snow pants topped sweatpants or long johns. We stayed out for hours. When our yards offered no more fun, we took to the snow-covered roads in our neighborhood where bumper riding provided plenty of entertainment until an unsuspecting driver finally saw us hanging on to the rear of the car and stopped to chase us away. (Kids, please don't try this on your streets, it was a really bad idea.) Snowball fights sometimes pitted us against drivers who got caught in the crossfire. … Try running on a slippery road in layers of clothes from an angry man whose car suffered the "thump, thump, thump" of a few snowballs. Thankfully, my faster brothers, sister and friends did not leave me or my younger sister behind.
When our dads were done shoveling and rested, they often took us all sledding at Millcreek Park in Willingboro, Lakeview Cemetery in Cinnaminson or at a church on Warren Street. They would push us down those hills on our sleds, discs and inner tubes and pull us back up. My dad did the same for us on skis at Pine Hill. Anyone remember when the Camden County high spot was a skiing center, not a golf course? We learned to ski there with him patiently pulling us up the slope until we could maneuver the short tow line and ski down ourselves.
When there wasn't enough snow to sled, ski, build or battle, we ice skated. I vaguely remember Willingboro firemen filling a makeshift rink on their parking lot with water and opening it to skaters when it froze. If the flag was green at a small pond behind the Arbor Green Apartments, we went round and round for hours. Lakeview's frozen pond was awesome, too, until one time I was holding onto a tree branch near the bank easily sliding my skates back and forth underneath me. Yup, the branch snapped with my feet in front of me and down I went, flat on my back.
The fall knocked the wind out of me and I thought I was drowning since I couldn't catch my breath. I probably looked like a freshly caught fish gasping for air. Thankfully the ice didn't break as much as my courage did that day. I remember flailing my hands over my face as if water and ice would be covering it any minute.
I'm almost ready to laugh about it now.
Through all of the winters of my youth, I don't ever remember my dad complaining about being sore, tired of the snow or of towing us around in it. In fact, as he patted our stinging, cold feet to bring back the circulation and warm them as we yelped, it was clear he enjoyed it. I hope that's what our kids see in me and Tom; that we love sharing this time with them. When the snow is plentiful, we sled on the hills between the tee boxes, fairways and greens of the Riverton Country Club and behind a local school. Our kids and their friends tie their sleds together and make trains down the hills. They wrestle in the snow and have snowball fights. As cold and tired as I may get at this age, I can't complain. I love that they have experiences so similar to ones I still appreciate from years gone by. In fact, if I'm really lucky, I'll be frozen … in time ... in my kids' winter memories, just like my dad is in mine.
Robin Rieger is a former anchor and reporter with CBS 3. A lifelong South Jersey resident, she lives with her husband, Philadelphia 76ers Radio Play-by-Play Broadcaster Tom McGinnis, and their two children in Burlington County.
Published (and copyrighted) in South Jersey Magazine, Volume 10, Issue 11 February, 2014).
For more info on South Jersey Magazine, click here.
To subscribe to South Jersey Magazine, click here.
To advertise in South Jersey Magazine, click here.