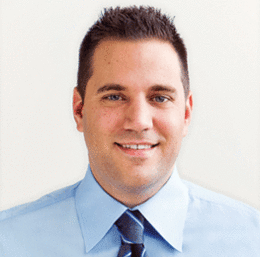 Something to Chew On
…From the pages of South Jersey Magazine…
As I write this letter, it's early afternoon on my birthday and I'm absolutely starving. Partly because I haven't eaten in many hours in hopes that there's a chocolate chip sour cream cake in my future, but more so because putting together this month's issue featuring the best restaurants in South Jersey has made me extremely hungry.
Just like they say you should never go to the supermarket on an empty stomach, I would contest that I should never have begun editing this issue without enjoying a three-course meal first.
This year's installment of our annual Golden Fork Awards honors not only the top eateries in South Jersey, but also the best dishes we've tasted there in the past year.
There are mouthwatering appetizers, delectable entrées and desserts so good, you won't mind the extra time on the elliptical. We had so many fine meals in these 12 months, trying to narrow down the choices was as difficult as you could imagine.
Some surprised us, while others have long been on our radar. Long before notable Philly chefs started crossing the bridge for more than just deals on wine, the South Jersey dining scene had a strong foundation and it keeps building.
After you've delved into our dining coverage, I encourage everyone to turn to Page 68. That's where you'll find a poignant feature on the homeless enclaves known around South Jersey as tent cities. One of our assistant editors spent days getting to know the people at spots in Camden and Deptford, and uncovered both the heartbreak and hope that surrounds these forgotten communities. After hearing some of their stories, it's painfully obvious they are not that different from the rest of us. Many fell on bad luck, hard economic times and missed opportunities. During this fiercely cold winter, while many of us complain about doing things as simple as walking to our mailbox or from our office door to the car, you may want to stop and think about what these folks are going through.
As a matter of fact, after thinking about everything, I shouldn't really complain about being hungry. I just know what I'll wish for when I blow out the candles on that cake.
Kind regards,
Peter J. Proko
Editor-in-Chief
Published (and copyrighted) in South Jersey Magazine, Volume 10, Issue 11 February, 2014).
For more info on South Jersey Magazine, click here.
To subscribe to South Jersey Magazine, click here.
To advertise in South Jersey Magazine, click here.