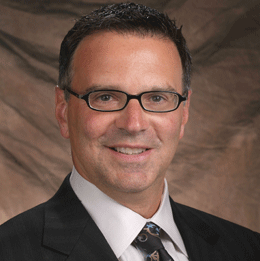 Southern Exposure: February, 2014
Southern Exposure
…From the pages of South Jersey Magazine…
Go Figure
14: Total years served by Len Jenoff, the self-professed hit man associated with the Rabbi Fred Neulander case. Jenoff was released from prison at the end of January.
250: The age of the Haddon Fire Company No. 1, the second-oldest volunteer fire company in the country.
13.7: Inches of snow that hit Pennsauken on Jan. 21, the highest amount in Gloucester, Camden and Burlington counties.
$7,500: The reward offered to the public for information involving a string of convenience store robberies in Burlington and Camden counties.
8: Number of robberies that police believe one group of three men have committed since the start of December, which involves the shooting of one clerk.
$690,000: The estimated amount that former Philadelphia Eagle and Springfield resident Irving Fryar and his mother allegedly stole through several schemes with South Jersey banks. Fryar recently entered a plea of not guilty to conspiracy.
Hit or Miss
Bancroft in Haddonfield recently made a rare find in the basement of their Lulworth House location: a first-edition copy of John B. Bachelder's Gettysburg. The book, written in 1863, is now displayed at the Union League of Philadelphia. New Jersey Pinelands Commission rejects proposal to build 22-mile gas pipeline through the region.
Sahara Sam's Oasis in West Berlin has announced plans to open a construction-themed amusement park in town called Diggerland.
The Diocese of Camden has made the decision to close Pennsauken's St. Stephen School after declining enrollment.
Starbucks is suing Gloucester County's Wellshire Farms for almost $5 million, claiming that the company provided an inferior ham product for their sandwiches.
A Shamong woman who pled guilty to driving a school bus drunk with 25 students in tow has been sentenced to three years in state prison.
Record low temperatures and snowfall in January.
Alleged charges that Gov. Christie misused Hurricane Sandy recovery funds. Oh, and that whole alleged Bridgegate thing, too.
Datebook
Winter Welcome: Check out these hot events around South Jersey
2/28: Home Improvement
Meet the professionals who can help make your dream home a reality at the South Jersey Home Show. Feb. 28-March 2, times vary at the Virtua Flyers Skate Zone, 601 Laurel Oak Road, Voorhees, (732) 449-4004, MACEvents.com, $6-$8
3/1: Funny Man
Comedian David Brenner makes his way to the stage at the Broadway Theatre of Pitman for a hilarious performance sure to shake you of your winter blues. March 1, 8 p.m. at the Broadway Theatre of Pitman, 43 S. Broadway, Pitman, (856) 384-8381, TheBroadwayTheatre.org, $35-$45
3/1: Musical Rendition
Spend an entertaining morning with conductor Petko Dimitriov and Symphony in C as they musically bring the classic tale of Peter and the Wolf to life. March 1, 10 a.m. at the Scottish Rite Auditorium, 315 White Horse Pike, Collingswood, (856) 240-1503, SymphonyInC.org, $8-$10
3 Things You'll Learn
Dr. Peter DeLuca, an orthopedic surgeon with the Rothman Institute, will be traveling to Sochi, Russia for the Olympics this month. He was hired by the NHL to treat their international stars. Page 16
Mount Laurel native Chris DeStefano has written several chart-topping songs and won a Grammy for his work with Kelly Clarkson. Page 24
There are nearly 1,500 homeless people in Burlington, Camden and Gloucester counties alone. Page 68
Did You Hear?
"This is where I started playing football. I didn't even touch a football until I was in ninth grade. I grew up in Philadelphia and when I moved to Jersey, that's when I first tried football. It's pretty much where it all started for me."
­—Shaun Phillips, Denver Broncos defensive end and Willingboro High graduate, talking on Super Bowl Media Day about playing the biggest game of his life in New Jersey.
Street Level
Burlington County
Mount Laurel
Police are looking for two armed suspects that robbed two individual 7-Elevens in the township in only about 10 minutes, stealing a small amount of cash and cigarettes.
Camden County
Gloucester City
Police arrested a drunk Deptford man after his car was found stuck on the railroad tracks by the Train Station Café. Authorities believed the man was driving down the tracks.
Voorhees
An 80-year-old driver was charged after he hit a teenaged student boarding his school bus on Cooper Road.
Voice & Vent
This month, we take a look at expecting parents and their decisions to hold a gender reveal party to unveil the sex of their baby to family and friends. For now, the popular trend appears as if it's here to stay, but if you were an expectant parent would you want to have one? Share your opinion by visiting SouthJersey.com's Voice and Vent section and answering:
"Do you think gender reveal parties are too self serving?"
Click on "Submit" to make your vote count. Next month, we'll report back on what our readers are thinking.
Last month we asked:
"Did you make a New Year's resolution for 2014?"
57% of you said YES
43% of you said NO
Brief Encounter: To Russia With Love
With the Winter Olympics now upon us, athletes from across the planet will take the stage in Sochi, Russia for one of the most extreme competitions out there. But behind the scenes, there's a team of coaches, trainers and doctors that are keeping these competitors at the top of their game.
One of those physicians is Rothman Institute's Dr. Peter DeLuca (pictured), an orthopedic surgeon–and one of South Jersey Magazine's Best Physicians for 2013–who has been tapped to treat the international athletes who compete in the NHL.
We talked with DeLuca before he left to hear about the job of a lifetime.
How did you get offered this position?
The position is actually with the NHL. The NHL has started sending doctors to the Olympics since Nagano [in 1998], usually one internist and one orthopedic surgeon. They are suggested by the NHL Team Physicians Society, and they selected me.
Is there anything you have to prepare for in Sochi?
What we've been told is that we aren't going to be allowed to use a lot of electronic equipment because the Russian government monitors all of that. So we have to handwrite all of our notes and try to limit our phone use as much as possible. Some of the recent news concerns me, but I know that we'll be safe. There is going to be a lot of security and I have a feeling that they are prepared.
Tell us about what you'll be doing.
We're going over there to look out for the interest of the NHL player and I'm not looking out for any particular country. In fact you could say I'm working for and against every country. If you have a player from the Czech Republic that is the country's best player from the NHL, and he sustains an injury, his job is to notify us that he has an injury. And if I say that he can't play then—even if the Czech Republic physician says that he is fine—he cannot continue to play. So it's an added bit of stress, but I take my job very seriously.
How are you feeling about your trip?
Most of all I'm excited to go to Sochi. I've never been to Russia and I've never experienced the spirit of the Olympics. I've heard that it's such an exciting experience, and I'm excited to see the camaraderie between so many fantastic competitors from around the world.
Names to Know
The United Way of Greater Philadelphia and Southern New Jersey has named Kevin Dow as the new Senior Vice President of Impact and Innovation. His position serves nine counties across South Jersey and Philadelphia, and will focus on improving the United Way's impact on students and households in each region.
Haddonfield's Bruce Paparone has been inducted in the Builders League of South Jersey Hall of Fame. Paparone, the owner of the home building service Bruce Paparone, Inc. in Stratford, was honored for his 50 years of service in the area, as well as for his work educating other local builders and professionals.
Lourdes Health System accountant Janice Green was recently honored with Lourdes' Sister M. Elizabeth Corry, OSF Award. The award, which is the most prestigious recognition that Lourdes bestows on employees, is given to employees who show commitment to helping those in need, and Green was honored for her work in and out of the office.
The Campbell Soup Company awarded Cherry Hill resident Keegan Gosik with the company's Extraordinary Leadership Award. Gosik is the marketing director for Maple Shade's Sensational Host, Inc., and he was honored for his leadership abilities and for his company's powerful impact on the South Jersey community.
The law firm Parker McCay in Mount Laurel has named Carolyn J. Rutsky as their newest Chief Operating Officer. Rutsky previously served as Parker McCay's CFO, and will take over day-to-day operations for the firm, which employs more than 160 people in three offices across the state.
Moorestown Friends senior Carl Durkow was selected as one of the national finalists to have his photography displayed at Drexel University's Photography Gallery in February. His work was one of more than 1,350 national entries selected for the 125 image gallery during Drexel's High School Photography Contest, and will be on display to the public through March.
Published (and copyrighted) in South Jersey Magazine, Volume 10, Issue 11 February, 2014).
For more info on South Jersey Magazine, click here.
To subscribe to South Jersey Magazine, click here.
To advertise in South Jersey Magazine, click here.