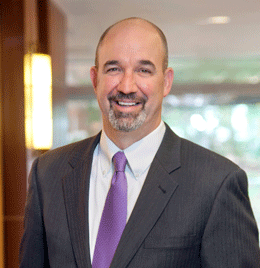 Janney Montgomery Scott LLC
Guiding your Financial Future: Janney Montgomery Scott provides a comfortable atmosphere for investors and advisors.
"Slow and steady wins the race" is a cliché often used, but it's one that certainly applies to the unpredictable world of finance. Whether you're looking for the right company with the right values to guide your financial future, or you're a financial advisor seeking the perfect place to call home, history and stability are qualities that go a long way. They are two of the defining characteristics that make Janney Montgomery Scott's Marlton office an ideal landing spot for clients and advisors alike.
With roots dating to 1832, Janney is the largest Philadelphia-based financial services firm, with more than 100 Private Client offices along the East Coast. The Marlton office's proximity to Janney's headquarters allows for easy, flexible access to Janney's industry-leading resources—so that the office can offer clients a personalized, unparalleled experience that you won't find at other firms.
"Janney is a local name that's both well-known and well-respected, having been around for almost 200 years now," says Jack Franchi, Branch Manager in Marlton. "We have stability in a time when a lot of companies are changing their name or changing their look. People like to know that something has a strong foundation and has withstood the test of time."
The Marlton office's team of experienced advisors specializes in financial planning, managing taxes, planning for retirement, saving for college, insurance evaluation, trust services, succession planning, and other personalized services. Outside of the office, they are dedicated to their community—coaching youth sports, supporting local charities and serving on numerous boards in the region.
"Here at Janney, you're not just a number, or someone putting in time. You make a real difference," Franchi says. "We have a great atmosphere in the office, and people sort of feed off each other. It's a collegial office where we all share ideas. When you're an investor, it's all about relationships. Yes, we offer a full range of industry products and services, but it's our people and our personalized, client-focused approach that set us apart. Our atmosphere, whether you're coming here as a client or coming here as an employee—that's what makes it a great place to be."
Franchi, who has been in the industry since 1997—the last six at Janney—believes that personal relationships are crucial when it comes to investing and financial planning. He expects the advisors in his branch to take the time to get to know their clients, so they can understand their motivations for investing.
"You can't paint everybody with the same brush," he says. "Everyone's situation is very different, very individualized. The advisors here take the time to sit down with each and every one of their clients to make sure that their roadmap is one that will take them exactly where they want to go—not where somebody else is trying to go."
"Some clients come to us not knowing where to start with their planning or investing. They may have a 401(k) and aren't sure how it fits in their overall picture, or just want to be sure that once they retire, they'll have enough saved to meet their needs and continue a comfortable lifestyle. You have to take on the role of a teacher and a mentor. Other clients are a bit more knowledgeable about what they want to do, but they still need somebody to help quarterback them, to help guide them. The financial world has changed over the last 15 to 20 years, especially with all of the technology that's available. It would be really easy to get sidetracked from your savings and investment path by something you saw on the news or read online, so you need someone experienced to guide you and tell you what's important and what's not—to keep you on course to meet your long-term goals."
Franchi points out that some clients tend to be more conservative than others, and the approach that Janney's advisors take is individualized for each client's needs. One important aspect is how you react to changes in the market. "We can't control the markets, but we can control our asset allocation, we can control the amount of time that we're invested, and we can control how we react to the markets and the news that moves the markets," he says. "In essence, you want to be able to control what you can."
"Many people make the mistake of failing to plan for their financial future until getting close to retirement," Franchi says. He stresses that it's never too early to start investing. "I think the key is to start as soon as possible," he says. "As soon as you begin earning an income, you should develop the habit of saving and investing. One of the factors you can control is time, and the more time you have, the greater your chances are of success."
If you're looking for financial advice, or if you're an advisor hoping to join an established firm, Franchi encourages you to consider Janney's Marlton office. "We're small enough to have a personal touch, but deeply entrenched enough that we have stability," he says. "The office's atmosphere, and the fact that we're so close to the Philadelphia headquarters of a company that's been here for almost 200 years, make this a great place to be."
Janney Montgomery Scott LLC
6000 Sagemore Drive, Suite 6201, Marlton
(856) 985-4900
Janney.com
Janney Montgomery Scott LLC is a member NYSE, FINRA, SIPC
Published (and copyrighted) in South Jersey Magazine, Volume 10, Issue 10 January, 2014).
For more info on South Jersey Magazine, click here.
To subscribe to South Jersey Magazine, click here.
To advertise in South Jersey Magazine, click here.