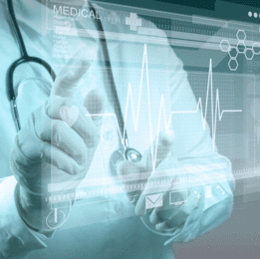 Healthy Additions
A Special Advertising Section from the pages of South Jersey Magazine
The latest advancements from area doctors and medical providers.
We are excited about our new and larger state-of-the-art office in Marlton. Our services have expanded and now include in-office speech therapy, balance testing, allergy skin testing, and full-service audiology. We have incorporated robotic surgery in the treatment of snoring and sleep apnea, and are proud to utilize advanced minimally invasive thyroid and parathyroid surgical techniques to allow for faster healing time and smaller incisions. We are also planning continued expansion of our voice and swallowing programs. Our physicians are affiliated with Virtua and Cooper Surgical Center.
Advocare ENT Specialty Center
Dr. Scott Schaffer
Marlton
(856) 435-9100
AdvocareENTSpecialtyCenter.com
Ultherapy is a new type of non-surgical, non-invasive procedure that uses ultrasound and the body's own natural healing process to lift, tone and tighten loose skin on the brow, neck, and under the chin. The only FDA-approved procedure to lift skin on these hard-to treat areas, Ultherapy uses the safe, time tested energy of ultrasound to stimulate the deep structural support layers of the skin. Contact us for this new procedure.
Aesthetic Dermatology
Dr. Sandra Elder
Marlton
(856) 586-3393
ElderDermatoloty.com
What's new in aesthetic medicine? The new trend is to look younger but "natural." People are foregoing surgery and turning to fillers and Botox to optimize their results and stay "naturally" young looking. The newest addition is Juvederm Voluma, which gives very natural soft volume to the face. It can be used in combination with Botox and other fillers to achieve amazing results. This procedure is a "true non-surgical face lift."
Appearance Dermatology
Dr. Birgit Toome
Marlton
(856) 751-9560
DrToome.com
Brandywine Senior Living has earned a reputation for providing extraordinary care, hospitality and customer service for the residents and families that are part of the Brandywine assisted living communities. The latest Brandywine signature program, known as INVEST was recently employed throughout all 24 Brandywine communities. The INVEST program is specifically targeted for our memory-care residents and focuses on increased engagement, connection, deepening relationships and creativity. This ground-breaking new program reflects a spirit of hope and fulfillment for those suffering from Alzheimer's disease.
Brandywine Senior Living
Tom Kelly, Managing Director-Center for Leadership and Service Excellence
Serving New Jersey, Pennsylvania, Delaware, New York and Connecticut
1 (877) 4BRANDY
BrandyCare.com
At Burlington County Eye Physicians, comprehensive eye care is our sole priority. We have focused on expanding our glaucoma department, offering unparalleled treatment. We are also bringing our cosmetic treatment options to light. From eyelid surgery to hair removal and skin rejuvenation, we have dedicated ourselves to addressing all of your eye care needs, and beyond.
Burlington County Eye Physicians
Gregory Scimeca, M.D.
Willingboro, Moorestown, Millville, Langhorne, Pa.
(609) 877-2800
BCEye.com
Egg freezing technology allows fertility preservation for women undergoing cancer therapy or for women who are not ready to have children. In the past five years, we have refined the technology of freezing eggs, allowing preservation of fertility potential indefinitely. Frozen/thawed eggs have been shown to have the same potential to achieve a live birth as fresh eggs. Women 33-37, planning to have children, who anticipate delay in starting their family, should give consideration to egg freezing.
The Center for Reproductive Medicine & Fertility
Dr. Louis R. Manara
Voorhees
(856) 767-0009
LouisManara.com
Dr. Harkaway, a practicing dermatologist for 20 years, has seen the cosmetic side of her field evolve from modest beginnings to the exciting advances of today. Lasers can now target specific areas rather than the entire face; another process uses radio frequencies to heat under the skin and tighten the collagen, with minimal damage to the skin. It's exciting because there are so many new procedures. There's absolutely been a trend toward trying to find procedures that have as little downtime as possible. Fortunately, we're able to deliver it in most instances.
The Center for Skin Refinement
Dr. Karen S. Harkaway
Delran
(856) 461-1400
DrHarkaway.com
Cooper University Health Care
Serving South Jersey
1 (800) 8-Cooper (1-800-826-6737)
CooperHealth.org
You can now get the fuller, more youthful look previously only provided by a face lift. Few know the process of VOLUMA better than Dr. Davis. He has been an expert on the treatment since it was first developed, and has served as an injector trainer for Allergan, who developed this treatment. Dr. Davis was selected from physicians across the country for the VOLUMA training program, and now brings his expertise to his patients, and to the training of other physicians.
Davis Cosmetic Plastic Surgery
Dr. Steven L. Davis
Cherry Hill
(856) 424-1700
DavisCPS.com
Lourdes Health System
Serving South Jersey
(856) 757-3500
LourdesNet.org
The Tibion Bionic Leg, an advanced biomechanical device, helps patients regain function via repetitive movements associated with walking, sitting, standing and climbing stairs, improving balance, gait and stability. It contains pressure-sensors to detect and amplify movements, as well as an on-board computer to interpret those movements, and motors to assist with walking, sitting or standing. It's not a prosthetic, or intended for long-term use. It's simply strapped to the patient's leg over clothing and removed after therapy. Patients at Marlton Rehab who have been treated with the Tibion Bionic Leg have experienced improved outcomes.
Marlton Rehabilitation Hospital
Donna Sobel, Director of Business Development
Marlton
(856) 988-8778
MarltonRehab.com
O'Keefe Chiropractic Center offers a new, scientifically proven procedure for relieving back and neck pain. This procedure is called DTS Spinal Decompression Therapy and is performed on an FDA-cleared device. DTS therapy is a computer-modulated, pain-free system that has a proven record of success in relieving disc bulges, disc herniations, disc degeneration, the symptoms of spinal stenosis and sciatica. For more information, visit our website.
O'Keefe Chiropractic Center, P.A.
Dr. Michael O'Keefe
Medford
(609) 654-4299
OKeefeChiropractic.net
For infertility patients, new breakthrough technologies were available in 2013 to reduce their risk of miscarriage and improve their chance for success in IVF. Developed by Reproductive Medicine Associates of New Jersey (RMANJ), SelectCCS can help to accurately and safely identify which embryos have the greatest potential to become a healthy pregnancy and delivery, helping to save precious time and resources for many patients. With IVF delivery rates 24 percent above the U.S. average, RMANJ has contributed to improving the success and safety of infertility treatment for almost 20 years.
Reproductive Medicine Associates of New Jersey
Seven convenient locations in New Jersey
(973) 656-2089
RMANJ.com
Professional Gastroenterology Associates
Cherry Hill: (856) 429-4433
Turnersville: (856) 875-8040
ProfGastro.com
Samaritan Healthcare & Hospice offers hospice care, palliative medicine, geriatric care management and grief support services for those coping with issues of aging, serious illness or grief. This past year marked a year of exciting collaborations. The Lourdes and Virtua health systems named Samaritan their Preferred Provider. Samaritan was approved, with the Rowan School of Osteopathic Medicine, to serve as the training site for New Jersey's first Hospice and Palliative Fellowship. Samaritan also earned its 3rd star in the national We Honor Veterans initiative to provide respectful care for our nation's veterans.
Samaritan Healthcare & Hospice
Mary Ann Boccolini, President/CEO
Serving Burlington, Camden, Gloucester, Atlantic and Mercer counties
(800) 229-8183
SamaritanHealthcareNJ.org
Human oocyte cryopreservation (egg freezing) is no longer considered experimental by the American Society of Reproductive Medicine. This state-of-the-art reproductive technology involves harvesting a woman's eggs, freezing the eggs and storing them until a pregnancy is desired. It offers a fertility preservation option for women seeking to delay childbearing for medical or personal reasons. Pregnancy rates and outcomes are comparable to those when using fresh eggs.
South Jersey Fertility Center – Division of Regional Women's Health Group, LLC
Dr. Oumar Kuzbari
Marlton, Burlington, Sewell, Egg Harbor Township
(856) 596-2233
SJFert.com
This has been an amazing year for cancer advancements in the tri-state region. Dr. Carl June, from Penn Medicine's Abramson Cancer Center, was honored with the prestigious Philadelphia Award for his extraordinary innovation of a cancer-killing treatment that uses patients' own immune cells to attack their tumors. Now with Penn's Cherry Hill and Woodbury Heights locations, and the Kennedy Cancer Center in Washington Township, a Penn Cancer Network location, patients in South Jersey have access to breakthrough immunotherapy and genomic testing through Penn's Center for Personalized Diagnostics.
Penn Medicine
Serving South Jersey
(800) 789-PENN (7366)
CureIsWithin.com
The Pain Management Center had an exciting 2013. This year led to the partnership of The Pain Management Center with Prospira PainCare, a national pain management company. Under the direction of Dr. Adam Sackstein, the Pain Management Center has two new locations, one in South Jersey and one in Philadelphia. Dr. Youssef Josephson is the latest addition to the Pain Management Center.
Prospira Pain Management
Serving South Jersey
(856) 566-8600
ProspiraPaincare.com
Published (and copyrighted) in South Jersey Magazine, Volume 10, Issue 9 December, 2013).
For more info on South Jersey Magazine, click here.
To subscribe to South Jersey Magazine, click here.
To advertise in South Jersey Magazine, click here.