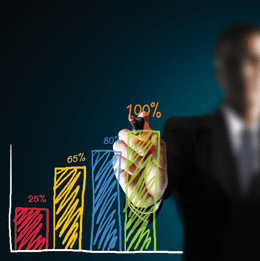 Financially Speaking
A Special Advertising Section from the pages of South Jersey Magazine
As 2013 WINDS DOWN, here are some things to consider that could impact you financially, both in 2013 and looking ahead to 2014.
Year-End Financial Checklist
• Review your 401(k) contributions, beneficiary designations, investment selections as well as asset allocation.
• Consider year-end charitable giving, or gifting to family members. Utilize advice from a CPA or qualified attorney to review your tax situation.
• Complete an overall review of your financial situation and review your progress towards your goals. Rebalance where necessary. Speak with your advisor about utilizing tax losses in your portfolio to help neutralize gains.
Fox, Penberthy & Dehn
Merrill Lynch
Albert A. Fox, CFP®, CIMA®
Mount Laurel
(888) 287-9258
fa.ml.com/Fox_Penberthy_Group
A professional financial planner can assist you by:
• Monitoring changes in your life and family situation
• Suggesting alternatives to lower your taxes during retirement.
• Reviewing your tax returns with an eye to possible savings in the future.
• Staying up to date on tax law changes.
• Repositioning investments to take full advantage of tax law provisions.
• Working with your tax and legal advisors to help you meet your financial goals.
M Financial Planning Services
Ted Massaro, Chartered Financial Consultant
Marlton
(856) 810-7701
MFinancialPlanningServices.com
When You Make Gifts, Everyone Wins.
By making financial gifts to family members or charitable organizations, you get at least two major benefits. First, you get the good feelings that result from helping others and second, you can receive some nice tax advantages. For 2013, you can give a personal gift up to $14,000 per recipient, or $5.2 million total, without incurring gift taxes. So be as generous as you can afford. You'll make a difference in the life of a loved one or the work of a favored charitable group while also enjoying tax breaks as well. That's a winning combination.
RBC Wealth Management
Earl Marks, Branch Director –Senior Vice President
Mt. Laurel
(856) 840-6640
earl.marks@rbc.com
Exit Strategies
As of the writing of this article the current bull market is up almost 200% since March 9, 2009. We strongly feel that investors should think about preserving their wealth first and think about growth of their wealth second. After this tremendous run up in stock values since March 2009, make absolutely sure you have some kind of exit strategy in place. One thing I've learned since I've been in practice since 1958 is—one rarely knows what is going to happen, you must know your own risk tolerance, goals and objectives and, as I mentioned, you must have an exit strategy—we urge you to take the SHM Financial Group's complimentary Financial Stress Test. As a service to the readers of this article, we will offer this Financial Stress Test complimentary.
SHM Financial
Stanley H. Molotsky, President & CEO
Voorhees, Collingswood, Lakehurst
1-800-MONEY SHM (1-800-666-3974)
SHMFinancial.com
Review Your Bond Portfolio
Since peaking in 1982, interest rates have hit historic lows. Many experts expect rates to rise over the next few years, so investors may look to shorten bond maturities. Also be aware of individual bond quality, especially with Municipal bonds, as many city and state budgets have been under pressure.
UBS Financial Services Inc.
Michael Colacci, Senior Vice President Wealth Management, Portfolio Manager, Financial Advisor
Mount Laurel
(856) 988-2033
UBS.com/team/zcswmg
Published (and copyrighted) in South Jersey Magazine, Volume 10, Issue 9 December, 2013).
For more info on South Jersey Magazine, click here.
To subscribe to South Jersey Magazine, click here.
To advertise in South Jersey Magazine, click here.