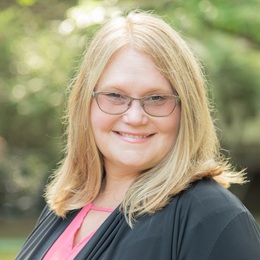 Finding the Perfect Match
Searching for a job or employees post-pandemic can be difficult, but Perry iSearch is here to help navigate a range of career fields and find the best match for every client's ideal skill set.
As an entirely women-owned staffing and recruitment firm, Perry iSearch understands how to navigate obstacles in pursuit of a successful career. In overcoming adversity, they work even more diligently to strengthen the company.
The peak of the pandemic and its immediate aftermath are prime examples, as people were hesitant to return to work, or perhaps decided to change careers while the entire world seemed to be on pause. That unprecedented period inspired Perry iSearch to adapt to those contemporary expectations.
"At one point there weren't a lot of jobs, then all the jobs came in and people didn't want to work. People weren't ready to go back to work, or they wanted to work remotely. I get calls every day from people wanting to work remotely when companies are wanting people back in the office. Companies have become more flexible in having more hybrid or virtual roles, but it's like the world has changed," explains CEO Peggy Allen.
That's why Perry iSearch is devoted to what Allen affirms is a "hands-on" experience, knowing each client on a personal level to match them with a compatible job or employee. This is evidenced by client relationships spanning 20 years—but also through Perry iSearch's in-depth analysis of the needs of any new company partnerships. They also prioritize their role as diverse suppliers to companies large and small.
"We are always working to make sure that we're understanding all the details of the company, the culture, the people that they will be working for, because it's important when you go to fill a role. It's not just the job that you're doing... You're there to perform tasks, but that's not what makes a person successful in a company. You can learn new things, but you can't always fit into a culture that isn't good for you, depending on what kind of mentorship you need in a company. What is the leadership style of the owners or the leaders within the organization? There are so many factors," Allen says.
She continues, "Another thing is, our employees that we hire have an excellent retention rate. So it's not about just filling the job: It's keeping the person happy in that job, and keeping them fulfilled long term. And with having the right conversations with both the candidate as well as the hiring manager, we can hopefully find a culture where both parties are going to be thriving in this new relationship."
Another testament to Perry iSearch's impact is their achievement of the Founders First Job Creators Grant, which recognizes small businesses working to generate jobs with owners from marginalized communities. As the New Jersey/Pennsylvania finalist, the Perry iSearch team received an accelerated business course in addition to a grant. In addition to these rigorous classes, Allen has offered career coaching as a free service for the past several years to best assist the job seekers she advises.
"I'm a lifelong learner ... and as part of being a lifelong learner, I also like to share my knowledge. That's where the career counseling comes in. I'm very passionate about career counseling, and helping others find their own passion and their own direction in their career. So I've built that into my business model," she says.
For interested candidates, an ideal job is just a click or a phone call away to begin the process. Once connected, Allen refuses to leave anyone hanging—she typically will call a client back the same day, even if it is after hours. Both employers and potential employees alike may be in an urgent circumstance, and that is always taken into account.
After all, it is Perry iSearch's humanistic approach and the importance of maintaining a professional network that makes them successful. Perry iSearch assists with resume building, job-search tools, the interview process and maintaining a professional network. Well-aligned with Perry iSearch's positive and comprehensive approach to clients, career coaching emphasizes optimism and exhibiting personality.
"Where did you thrive? Did you mentor others? Did you take initiative? What are the things that you did that made that role unique to you ... I find that it's not easy for people to clearly see what they're proud of. I help bring that out," Allen says. "I help bring out in people the things that they are good at, and usually the things you're good at are the things you're proud of. And having sessions where I can pull that out of people really does help give them the confidence that they need in the interview ... They reflect on their career in a different way than they may have in the past."

Perry iSearch
525 Route 73 South, Suite 201, Marton
(856) 596-9400