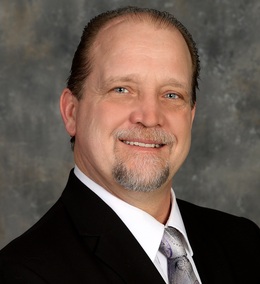 Numismatics: Much More Than Novelty
Meet Stack's Bowers—America's oldest rare coin auctioneer and dealer
Many people of all ages and backgrounds enjoy coin collecting as a fun, exciting way to view different pieces of numismatic art and engage with different periods of history, not to mention the challenge of finding hard-to-get coins.
However, numismatists everywhere should also be aware of the fact that coin collecting can be a very profitable venture when done the right way and with the guidance of experienced experts in this incredibly niched market.
That's where Stack's Bowers Galleries comes into play. For more than eight decades, Stack's Bowers Galleries has held the top position in American numismatics in terms of longevity, the number of sales conducted, lots sold and great rarities handled.
South Jersey Magazine had the distinct privilege of chatting with both Christine Karstedt, executive vice president, and Mark Curcio, Philadelphia gallery manager, to give us a glimpse into the history of Stack's Bowers, the services it provides and the future of the company.
Who is Stack's Bowers?
Stack's Bowers Galleries has been conducting auctions and dealing in rare U.S., world, and ancient coins and currency since 1933, and this world-renowned company is highly respected within the numismatist community.
Its team conducts live, internet, and specialized auctions of rare U.S. and world coins and currency and ancient coins, as well as direct sales through retail and wholesale channels. The company's nearly century-long legacy includes the cataloging and sale of many of the most valuable United States coin and currency collections to ever cross an auction block, extending into world coin and currency collections. Topping off this incredible numismatic history is the inclusion of the 2013-2021 world record for the highest price ever realized at auction for a rare coin, the 1794 Flowing Hair Silver Dollar that realized over $10 million, part of their sale of the famed Cardinal Collection.
The Stack's Bowers company is headquartered in Costa Mesa, California, with offices in New York, Hong Kong, Paris, and most recently a Philadelphia location.
"We're very excited to have a gallery in Philadelphia. There is so much numismatic history in this area since the National Mint was opened here in 1792 by Congress," says Curcio, the Philadelphia Gallery operations manager.
Peace of Mind Is … Well, Priceless
For more than 85 years, Stack's Bowers Galleries has been committed to personally assisting clients as they build some of the finest coin and paper money cabinets in the world.
"In 1942, we brokered the sale of the impressive John Clapp Collection to Louis E. Eliasberg Sr., where it became the basis for the only complete collection of United States coins ever built," explains Karstedt. "In addition, we were proud to assist such famous numismatists as Amon Carter, John J. Ford, Harry Bass and Brent Pogue as they acquired their coins, and were just as proud when those collections came back to us to present at the auction."
In today's world, Stack's Bowers continues to advise private clients to build collections valued in the millions and tens of millions of dollars.
Undoubtedly, Stack's Bowers continues to work with incredibly prestigious coin collections and clients from all over the world, but for the gallery that isn't their most important work. "The best part of this business is working with folks who truly need our help," Curcio says. "A lot of people inherit coin collections from loved ones via estate distributions and they often have no idea what that collection is worth or where to go to find out. There is an incredible amount of incorrect information circulating around out there and going to the wrong place can potentially cost a novice collector, hundreds even thousands of dollars.
"We understand that the price of these coins for some is the cost of sentimental value and we want to do our best at honoring their late loved ones."
On the flip side of the coin, Stack's Bowers can also assist in estate planning. "Contemplating the sale of a treasured collection is often difficult," Karstedt adds. "Nonetheless, selling is an important part of the collecting process, and planning for and overseeing the sale of the property can offer a rewarding sense of closure. We truly want to help advise our clients on making the best decisions possible"
The Philadelphia Gallery, located at 1735 Market St. on the corner of 18th and JFK Parkway, is open for walk-in appointments, Monday through Friday from 10 a.m.-5 p.m. You can also book online or call to schedule an appraisal. The gallery offers onsite collections available for purchase or viewing, with new numismatic inventory arriving daily, featuring rare coins, currency and bullion from the United States and around the world.
Stack's Bowers Galleries
1735 Market St. | Philadelphia
(267) 609-1804