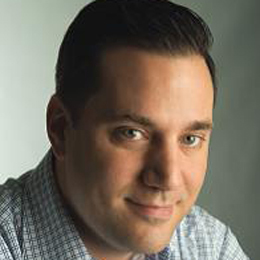 A Lot to Like
Editor's Note
My calendar told me that the first day of fall arrived in late September, yet there I was in the middle of October wearing shorts and bringing the lawnmower out for—hopefully— the last time this year. The next weekend when my wife and I decided to take our toddler son to Johnson's in Medford for his first hayride and some pumpkin picking, we may have been better off hitting the beach as it was more sweat than sweater weather.
Undoubtedly, however, the temperatures will cool down this month, trees will shed more of their leaves and before we know it, the holiday season will be upon us. We'll gather with family and friends to attend the annual Thanksgiving football game, watch a parade and see the Christmas tree light up for the first time. Autumn's arrival, no matter how fashionably late, is certainly reason to celebrate.
Being that we are the premier publication in the area, we try to celebrate South Jersey every month. We do our best to bring you engaging and thought-provoking stories that do more than just scratch the surface.
This month it all starts with our cover story on Miles Teller, who has seen his star on the rise in recent years, helping put him at the forefront of Hollywood's younger generation of talent. But long before he was starring in Oscar-winning films, he was just a boy riding his bike around Cape May and going to baseball games at The Vet. We loved getting to hear him share some of his fondest memories of growing up down the Shore and how it helped shape the person he's become today.
We also took a ride down the Expressway to A.C. to find out what's cooking in the kitchens of its finest restaurants. The town has redefined itself as a dining destination and with names like Bobby Flay, Gordon Ramsay, Michael Symon and Wolfgang Puck, there's plenty of star power behind the effort.
Our annual Men of the Year showcase spotlights those who consistently put others first through various charitable efforts and community work. We'll also introduce you to the local residents who took action to offer relief to those areas ravaged by the recent string of hurricanes. Additionally, we get a closer look at the intense world of competitive cheerleading, spend time with 76ers sideline reporter Molly Sullivan and tell you about five amazing weekend getaways that you'll want to book immediately.
We know firsthand what a great place South Jersey is and we are going to continue to cover it that way.
Published (and copyrighted) in South Jersey Magazine, Volume 14, Issue 8 (November, 2017).
For more info on South Jersey Magazine, click here.
To subscribe to South Jersey Magazine, click here.
To advertise in South Jersey Magazine, click here.