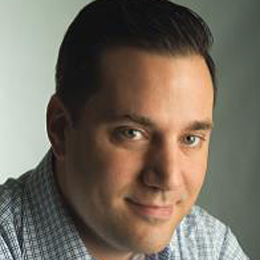 Editor's Note
See You in September
When I was younger, September's inching arrival always conjured up the same batch of mixed feelings. It meant that our annual family vacation the last two weeks of August was coming to a close, but that the excitement of the upcoming school year was right around the corner. And when I say excitement, I don't necessarily mean I was giddy to get homework assignments and a new locker combination. I wasn't a bad student by any stretch, but as a youngster, it really meant reconnecting with my friends, wearing new clothes and showing off a pair or two of fresh sneakers.
It also always meant the start of Eagles football. I may have learned to spell E-A-G-L-E-S right after I mastered the ABCs. Philadelphia sports have always been big in my house, but like they say, there's just something about football. My Aunt Dorothy probably knows more about the game than most of the so-called experts who call into local sports radio. We live and die with the Birds, as so many of you do as well. When the Eagles lose, Sunday dinner doesn't taste as good. Monday mornings are unbearable. And before there was football on Thursday nights, it usually took until then for me to turn the page and gear up for the next tilt. But we always come back for more. Always.
That's why this month's cover story with Alshon Jeffery is so special. He chose to be here. He could've had his pick of teams to sign a new contract with, yet he took less money and only a one-year deal to come to Philly—a place that doesn't have the rosiest of reputations to outsiders. Jeffery wants to prove his worth. In the day and age of overly entitled athletes, there's something to be said for that attitude.
Getting back to the school year for a second, this issue also contains our annual public high school report card. We collected data on SAT scores, graduation rates and more to see how schools in the tri-county region stack up. Overall, it's clear that South Jersey learning institutions are full of bright students and dedicated administrators and teachers.
Speaking of teachers, I would be remiss if I didn't quickly recognize my mother. Forty-one Septembers ago, she was a newly graduated La Salle student embarking on her teaching career. This month she'll walk down the hall into her eighth grade classroom yet again. She's undoubtedly had an impact on countless numbers of her students over the years, but her three biggest success stories never actually spent any time in her class despite teaching them everything she knows. On behalf of me and my two sisters, thanks for everything, Mom.
Kind regards,
Peter J. Proko
Editor-in-Chief

Published (and copyrighted) in South Jersey Magazine, Volume 14, Issue 6 (September, 2017).
For more info on South Jersey Magazine, click here.
To subscribe to South Jersey Magazine, click here.
To advertise in South Jersey Magazine, click here.